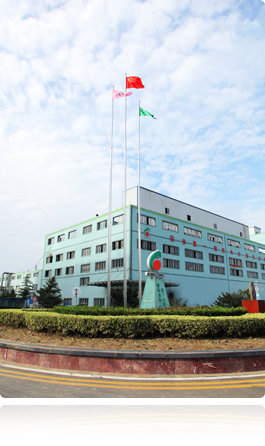 Huaian Nylon Chemical Fibre Co., Ltd. (formerly known as Ningbo Nylon Co., Ltd. established in 1987) is a subsidiary of Ningbo Jinlun Group Corporation. It is well-known as a professional enterprise to produce nylon 6 dipped tyre cord fabric. Nowadays, with the promotion of manufacturing technology, Huaian nylon also starts to lead in the fields of nylon 6 chips and nylon 6 high tenacity yarn.
Our company employs more than 2000 people, covering an area of 85 acres with a plant area of more than 200,000 square meters, and it is located in the Lianshui New Industrial District, Huaian, Jiangsu, China.
Huaian Nylon possesses the latest machinery and technology for complete production lines which include Polymerization, Spin-draw Winding, Twisting, Weaving and Dipping. Owning the advanced facilities, along with the professional R&D group and sales & service team, Huaian Nylon has been one of the largest nylon 6 dipped tyre cord fabric manufacturer. Also, as the pioneer exporter of nylon 6 dipped tyre cord fabric in China, Huaian Nylon remains a stable cooperation with the top 20 tyre manufacturers in the world.
Huaian Nylon is a TS16949 and ISO9001 certified company and we follow these standards strictly to control each process to get the best quality material.
Huaian Nylon has always adhered to the spirit of "Keeping up with times, Exceeding continuously" and the principle of "People-oriented, Common development". It is the endeavor of Huaian Nylon to upgrade the services for its valuable customers and it receives a worldwide reputation for its superior products and quality services. If there is a better way to make tyres more stronger, Huaian is behind it.
Copyright © Huaian Nylon Chemical Fibre Co.,Ltd All Rights Reserved